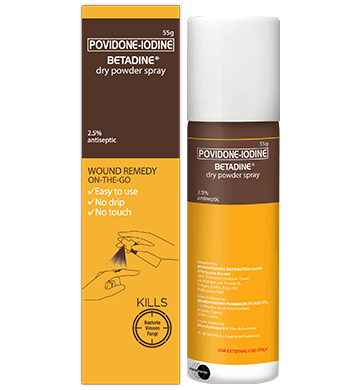 POVIDONE-IODINE
(BETADINE®)
DRY POWDER SPRAY
BETADINE® Dry Powder Spray contains povidone-iodine that has Triple-Kill Power versus clinically relevant pathogens. 85
On-the-Go Wound Spray. No touch, No drip, No Sting 91
Non-messy and easy to use wound spray application
For treatment and prevention of skin infections in wounds including ulcers, burns, cuts, abrasions and other minor injuries.
Contains 2.5% Povidone-Iodine
Available in 55g.
ASC REF NOS: M0182P102423B,M0183P102423B,M0184P102423B,M0181P102423B,M0164P102423B
M0056P080123B, M0057P080123B, M0058P080123B, M0038P080123B,M091P012723BS, M092P012723BS, M093P012723BS,M141P012723BS, M035P032322BS, M036P032322BS,M037P032322BS
DIRECTIONS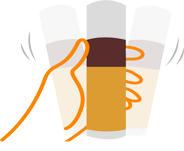 Shake well before using Povidone-Iodine (BETADINE®) Dry Powder Spray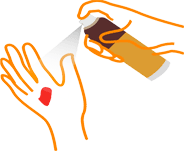 Spray from distance of 6-10 inches onto the areas to be treated, A thin layer of powder will be formed. Can be applied several times a day (every 3-4 hours)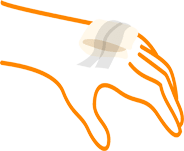 Cover with sterile bandage or dressing if needed
RELATED PRODUCTS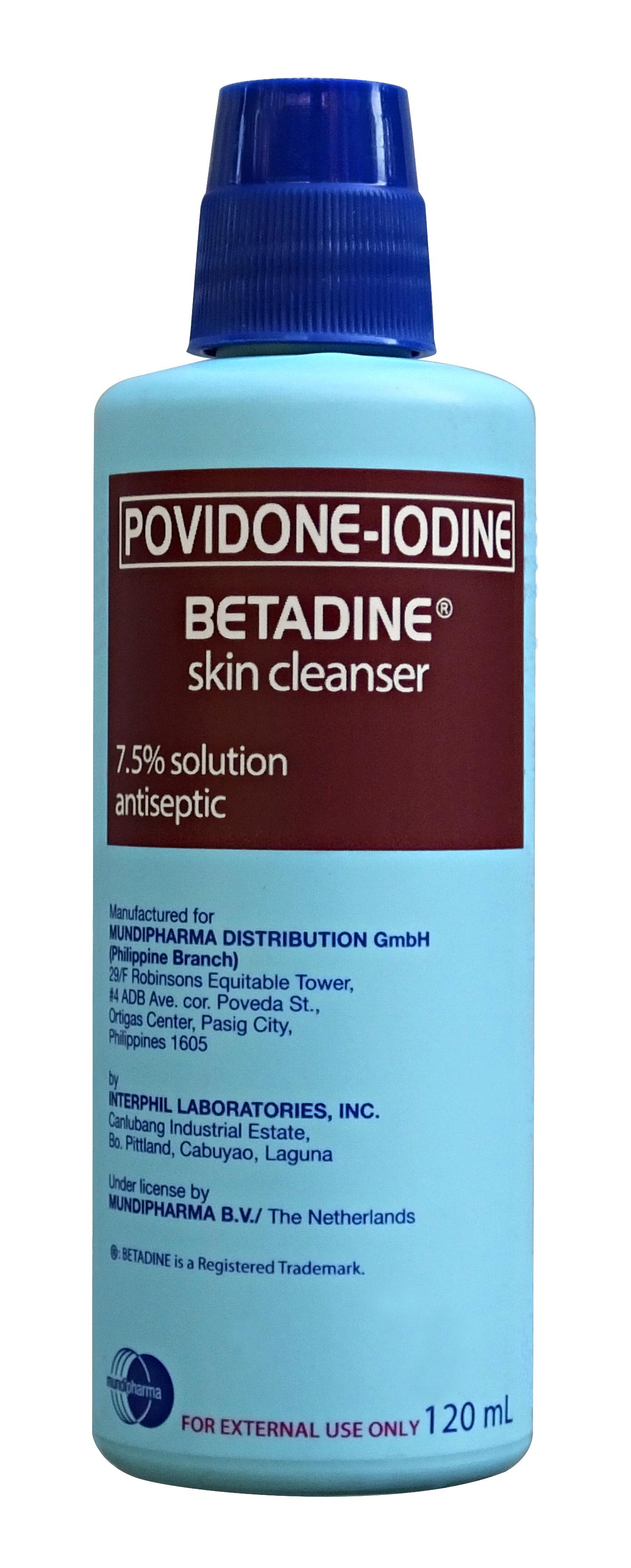 POVIDONE-IODINE (BETADINE®) 7.5% SKIN CLEANSER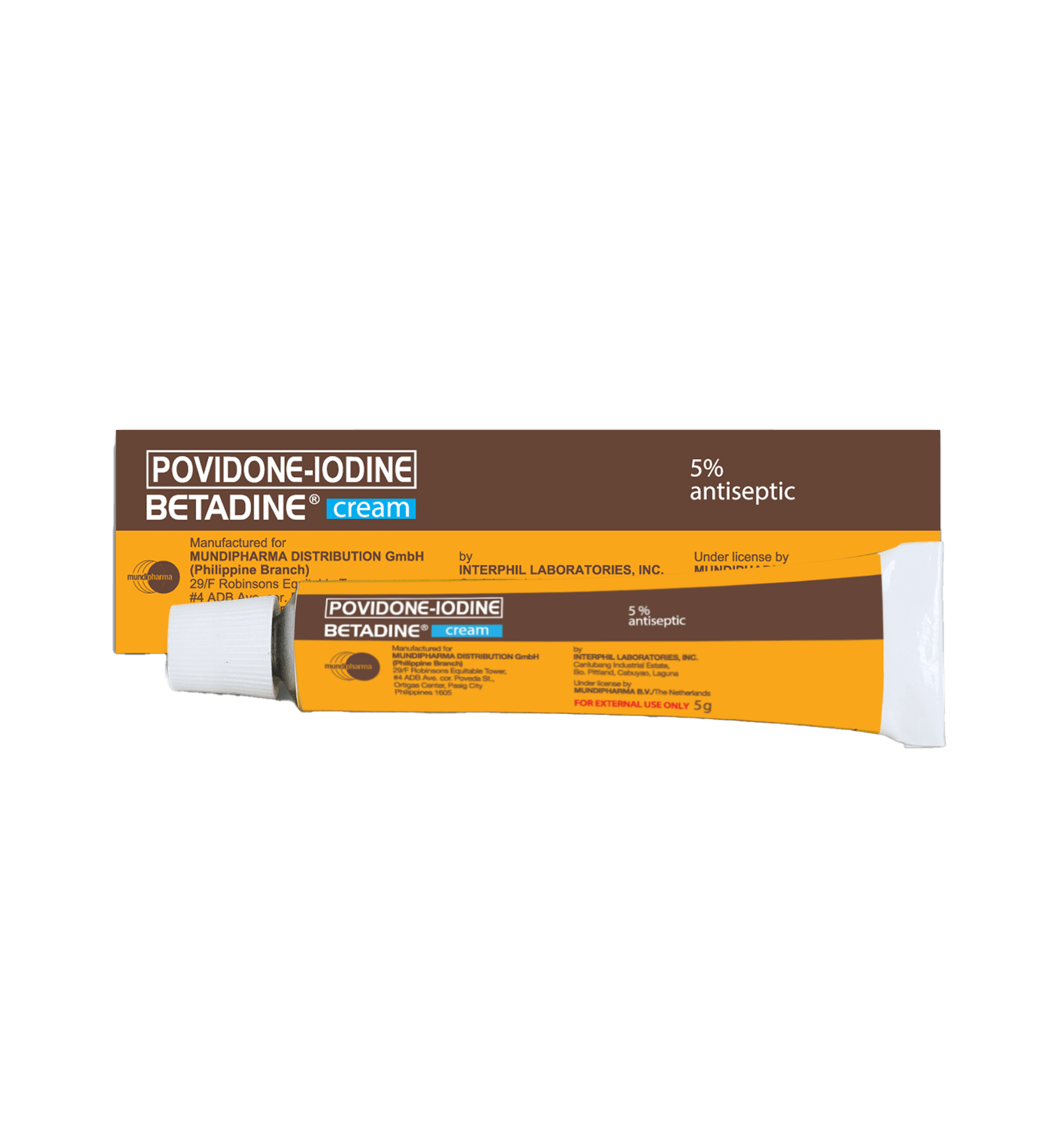 POVIDONE-IODINE (BETADINE®) 5% CREAM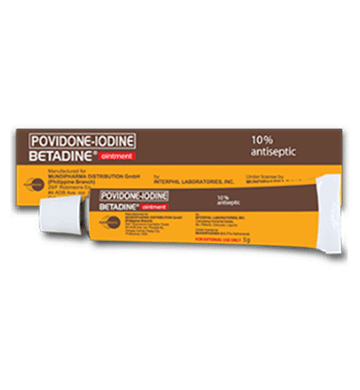 POVIDONE-IODINE (BETADINE®) 10% OINTMENT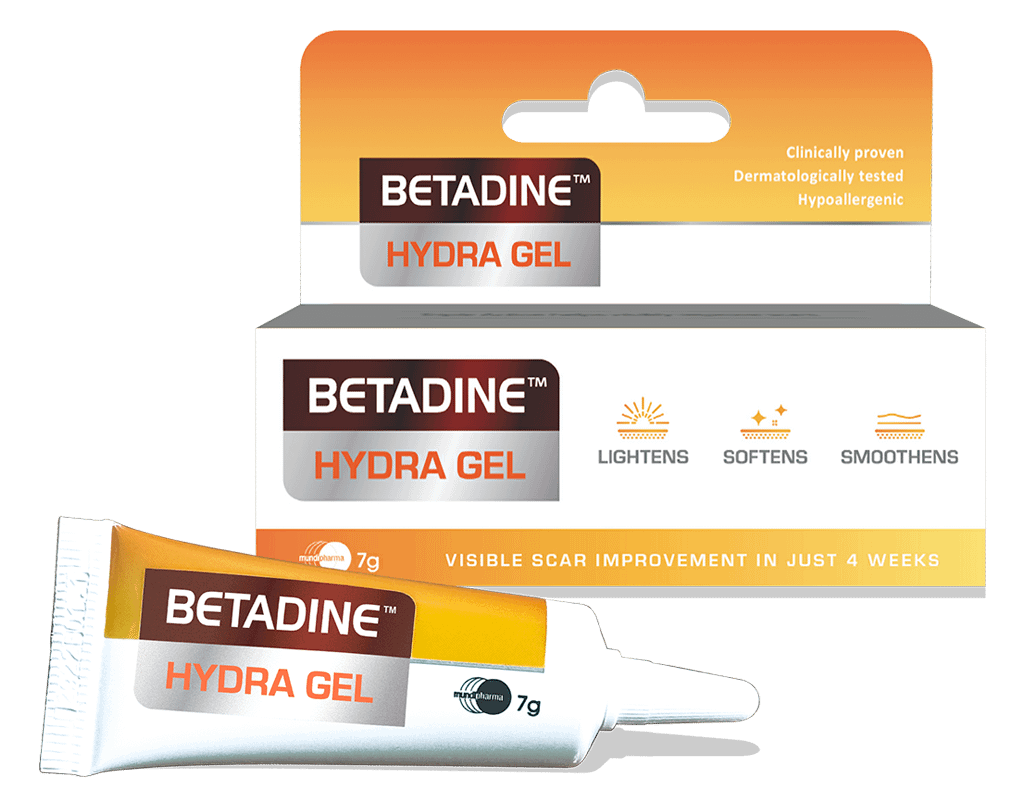 BETADINE™ HYDRA GEL