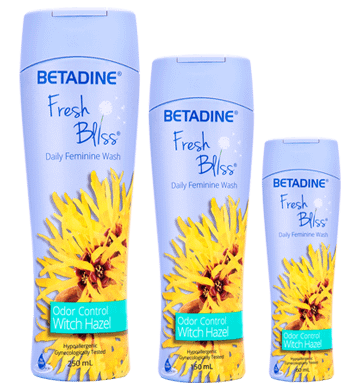 BETADINE®
FRESH BLISS®
ODOR CONTROL WITCH HAZEL
Exclusively designed to provide long lasting feeling of freshness. With unique TRI-CARE+™ formulation that provides daily protection from irritation, odor, and dryness.
Everyday activities such as active perspiration, periods and certain foods can lead to undesirable feminine odor, making women conscious and uncomfortable. Ordinary soaps and shower gels may offer some relief but are not targeted at the intimate area.
BETADINE® Fresh Bliss® Daily Feminine Wash Odor Control Witch Hazel. is exclusively designed to help support relief from undesirable feminine odors while supporting the natural pH and flora.
Available in 60mL, 150mL, and 250mL bottles
Soap, Paraben, Colourant Free
Gynaecologically tested
Contains Prebiotics
Helps maintain natural pH
Moisturises gently
Hypoallergenic
Clinically Tested
Paraben-Free
ASC REF CODES: M0163P110923B,M0164P110923B,M0161P102623B,M0160P102623B,M0165P102623B,M0165P110923B
M085P033121BS,M086P033121BS/M087P033121BS,M074P061821BS, M075P061821BS, M076P061821BS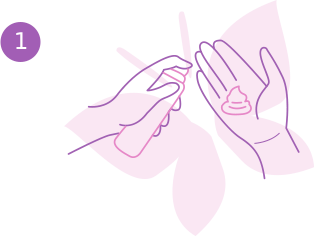 Press pump to release BETADINE® Feminine Wash Foam onto your moist hands.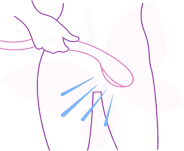 Apply on your intimate area, and rinse thoroughly.
RELATED PRODUCTS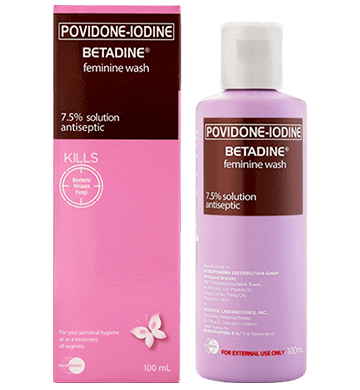 POVIDONE-IODINE(BETADINE®) ANTISEPTIC FEMININE WASH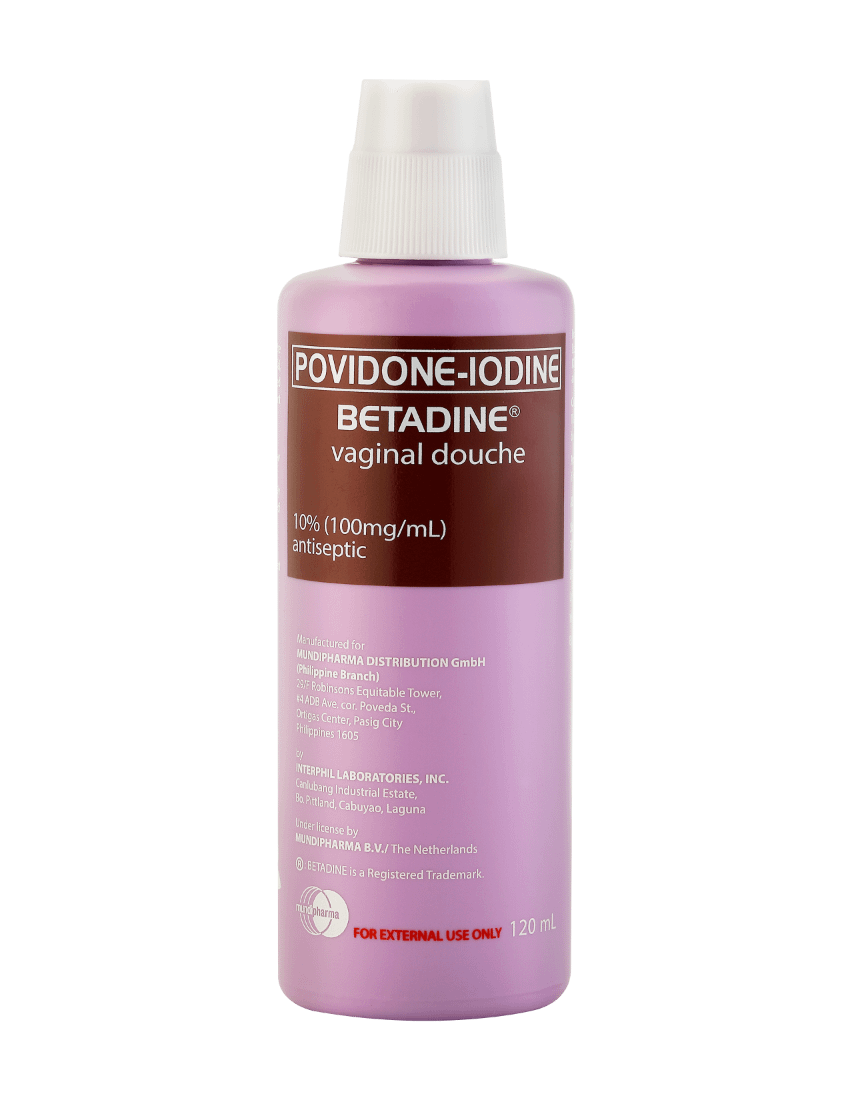 POVIDONE-IODINE (BETADINE®) 10% VAGINAL DOUCHE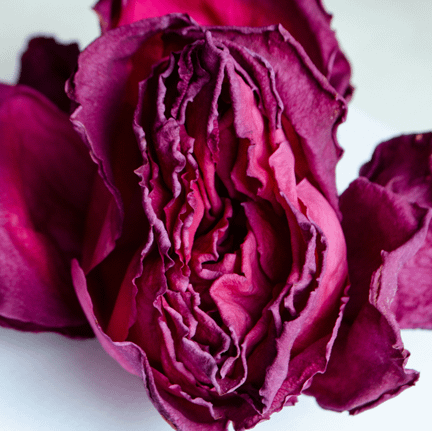 Why Is Your Vagina Dry?
Your vagina needs to stay healthy and lubricated and it does this by producing a fluid to keep the area moist. But what if your body isn't producing enough of this fluid? Vaginal dryness can be unpleasant so we've answered the questions you may have around what causes it and how to treat it.
Learn More