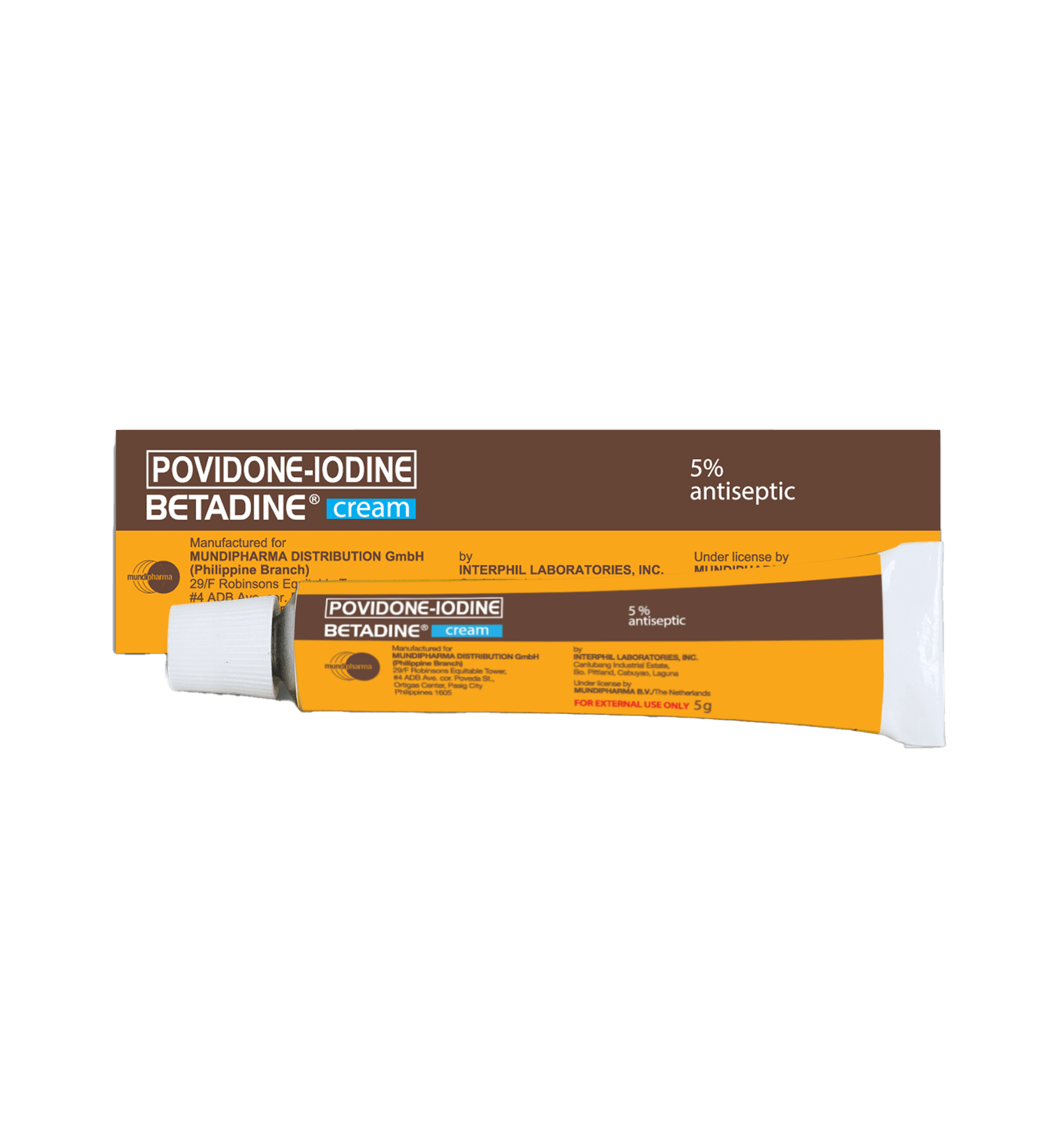 POVIDONE-IODINE
(BETADINE®)
5% CREAM
BETADINE® Cream contains povidone-iodine that has Triple-Kill Power versus clinically relevant pathogens.85
Povidone-Iodine (BETADINE®) Cream is easy-to-apply for the treatment of common skin infections, prevention of infection in burns, lacerations, cuts and abrasions.
The Home and Outdoor Remedy for Wound Healing.
Contains 5% Povidone-Iodine
Available in 5g.
ASC REF NOS:

M0158P102423B,
M0160P102423B,
M0161P102423B,
M0162P102423B,
M0061P080123B, M0062P080123B, M0063P080123B,M0064P080123B,M212P032322BS,195P032922BS,M070P061722BS,M071P061722BS,M072P061722BS,M083P100322BS,M088P100322BS
DIRECTIONS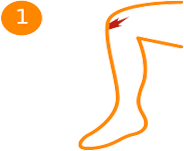 Clean affected area with Povidone-Iodine (BETADINE®) 7.5% Skin Cleanser rinse thoroughly with water and tap to dry.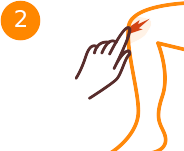 Apply Povidone-Iodine (BETADINE®) 10% Wound Solution for minor scratches / wounds / scrapes,
Povidone-Iodine (BETADINE®) 10% Antiseptic Ointment for dry wounds, Povidone-Iodine (BETADINE®) 10% Cream for wet and weeping wounds.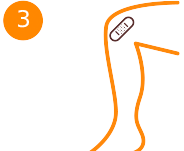 Cover wound with Antiseptic plaster or wound dressing bandage.
RELATED PRODUCTS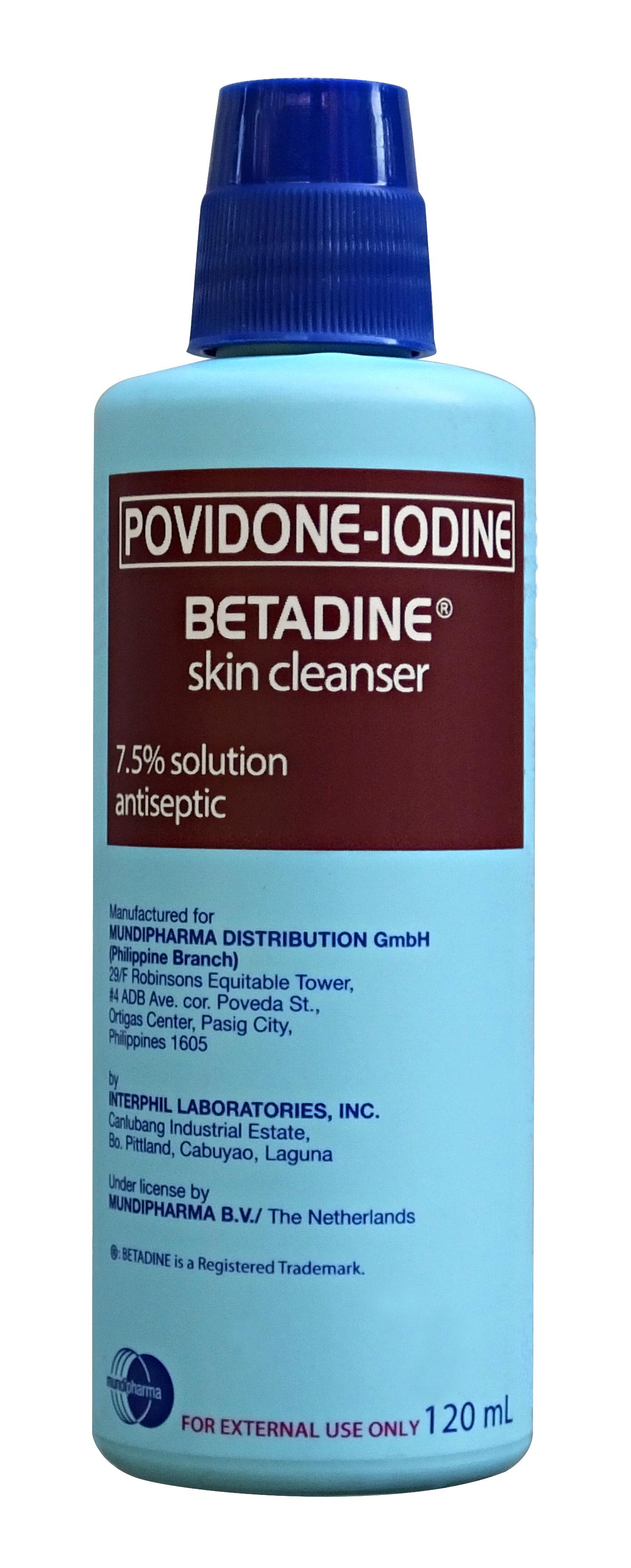 POVIDONE-IODINE (BETADINE®) 7.5% SKIN CLEANSER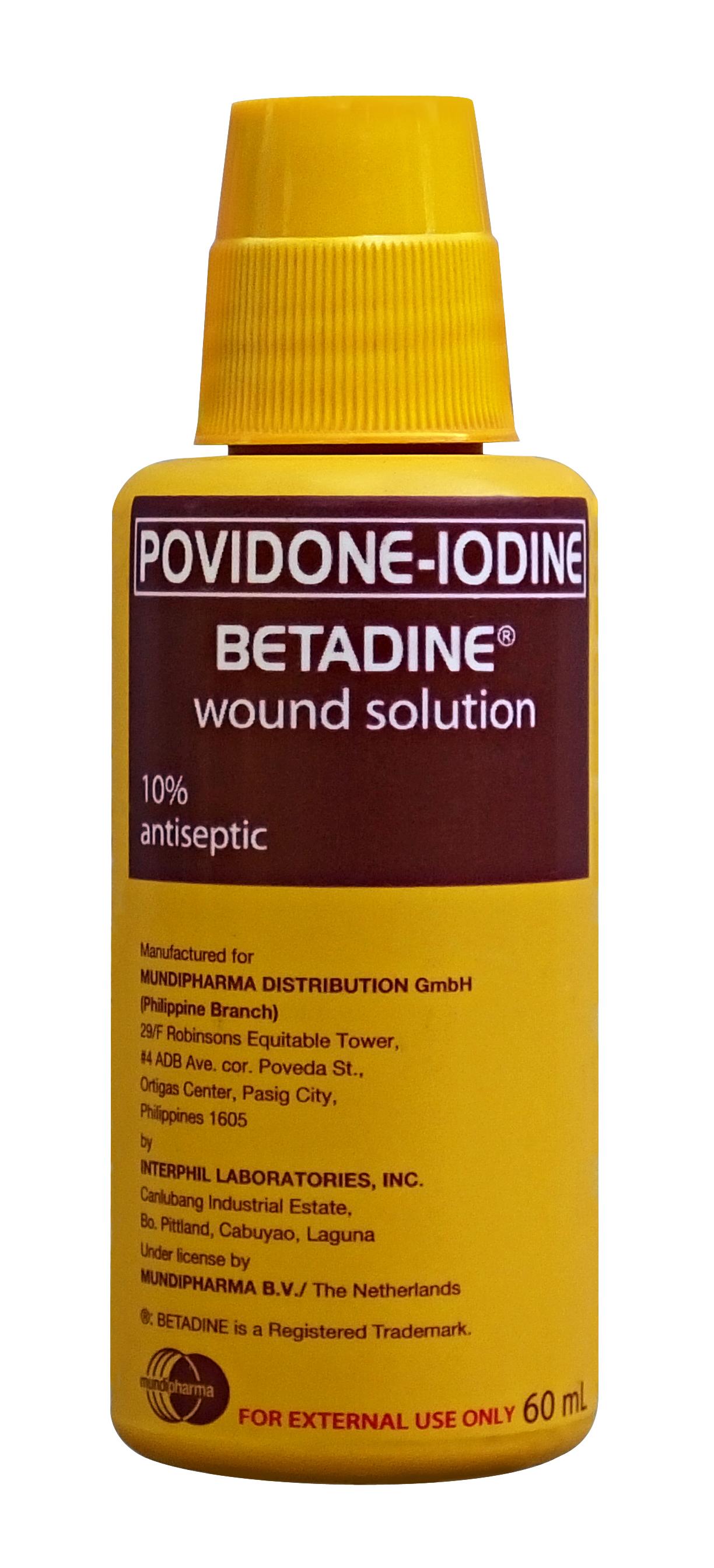 POVIDONE-IODINE (BETADINE®) 10% ANTISEPTIC SOLUTION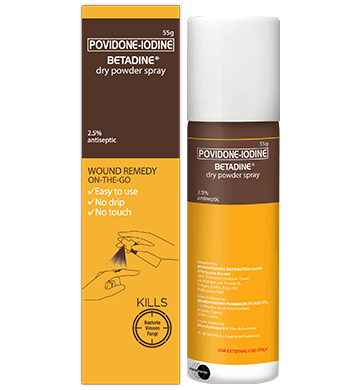 POVIDONE-IODINE (BETADINE®) DRY POWDER SPRAY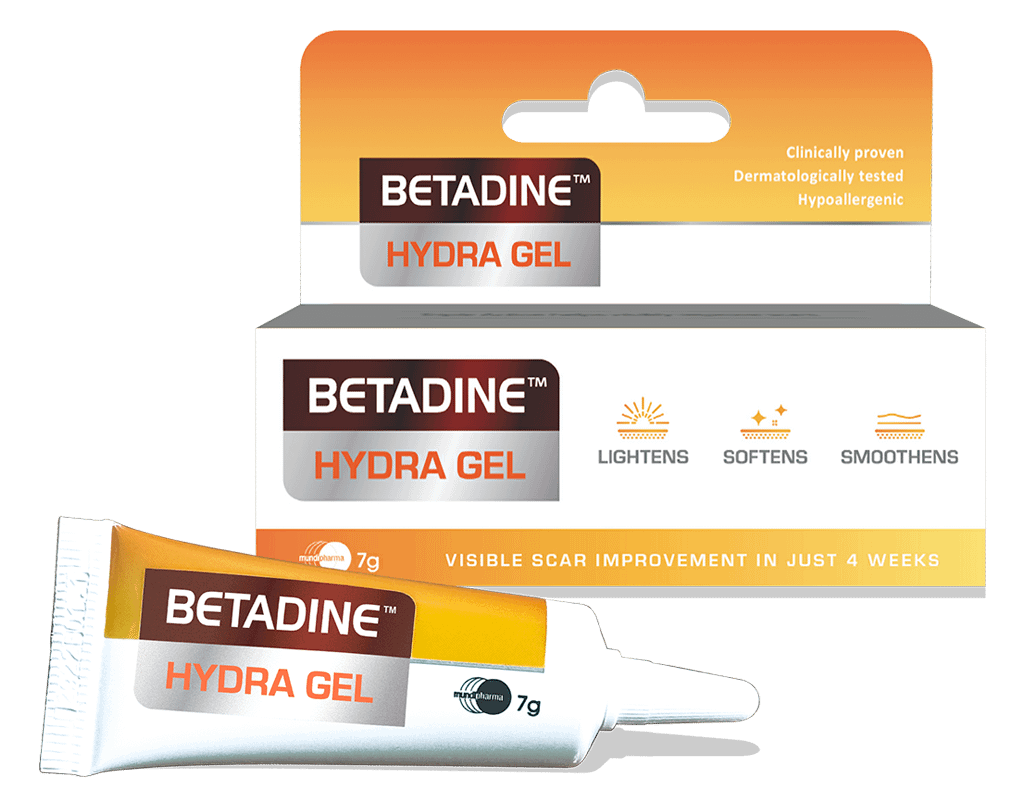 BETADINE™ HYDRA GEL